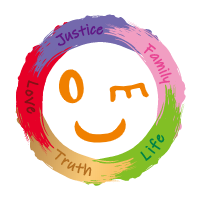 The CEO Project is a series of inspiring stories crafted to combine lessons on Catholic values and beliefs with Key Stage 1 English language learning. By drawing on the Bible, well-loved fables and classic tales, the stories lead learners on a journey of moral nourishment and development.
Each story emphasises an individual aspect of language learning while encouraging the reader to consider one of five areas of their faith: Life, Love, Justice, Truth and Family. Both language and understanding are further enhanced with a series of questions accompanying each story, and multi-level classroom activities reinforce the morals behind the lessons in a fun, engaging manner.
The CEO Project is designed to create a passion for learning, encouraging even the youngest individuals to look to the Bible and God in all aspects of their lives. Furthermore, the communication functions are invaluable tools for all additional English language learning.
Through the CEO Project, learners will grow their English reading skills while expanding their understanding of Catholic values and strengthening their personal connection with God.
Lesson Flow